Unveiling the Truth: Coromandel is Open for Business and Brimming with Delights
Amidst the noise of media narratives, it's time to clear the air and unveil the truth about Coromandel: this coastal haven is wide open for business and brimming with captivating experiences waiting to be discovered. The Coromandel Peninsula is an exquisite blend of nature, culture, and adventure. Join us as highlight the welcoming towns that call this place home and unveil the array of exciting activities that make a Coromandel road trip an unforgettable journey.
We are dispelling the misconceptions – contrary to the media's occasional portrayal, Coromandel is far from being closed for business. The heart of this region beats strong, as communities thrive, businesses adapt, and visitors are welcomed with open arms. The tales of resilience and determination here speak volumes, proving that Coromandel is not just a destination; it's an embodiment of unwavering spirit.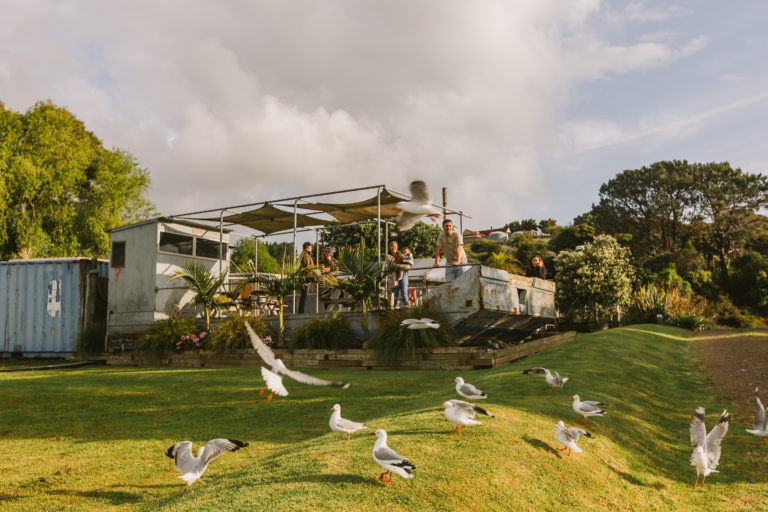 Exploring the Enchanting Towns:
Coromandel Town:
A treasure trove of history and artistry, this town boasts artisan shops, a thriving arts scene, and a captivating gold mining heritage. Meander through the streets, engage with local artisans, and immerse yourself in the culture that defines Coromandel.

Whitianga:
A paradise for water enthusiasts, Whitianga offers pristine beaches and abundant marine life. Dive into thrilling activities like kayaking, snorkeling, and scenic boat tours, or simply unwind on the sun-kissed shores.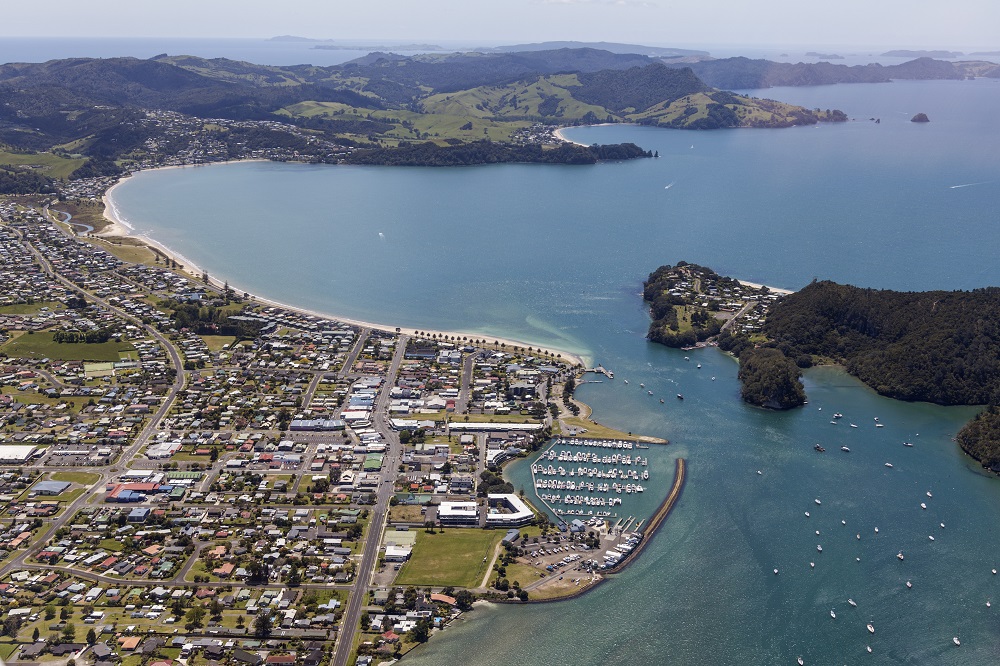 Thames:
Blending history with natural beauty, Thames beckons with the allure of the Kauaeranga Valley and its myriad hiking trails. Walk through time as you explore the town's heritage architecture and learn about its rich past.
Hahei:
Nature takes center stage in Hahei, where the beauty of Cathedral Cove can be accessed via a scenic boat ride. Marvel at the coastal wonders and enjoy the tranquility of this breathtaking location.
Tairua:
A fishing and diving haven, Tairua welcomes you with stunning beaches and a relaxed atmosphere. For panoramic views, embark on a hike up Mount Paku, or simply bask in the serenity of the coastal landscape.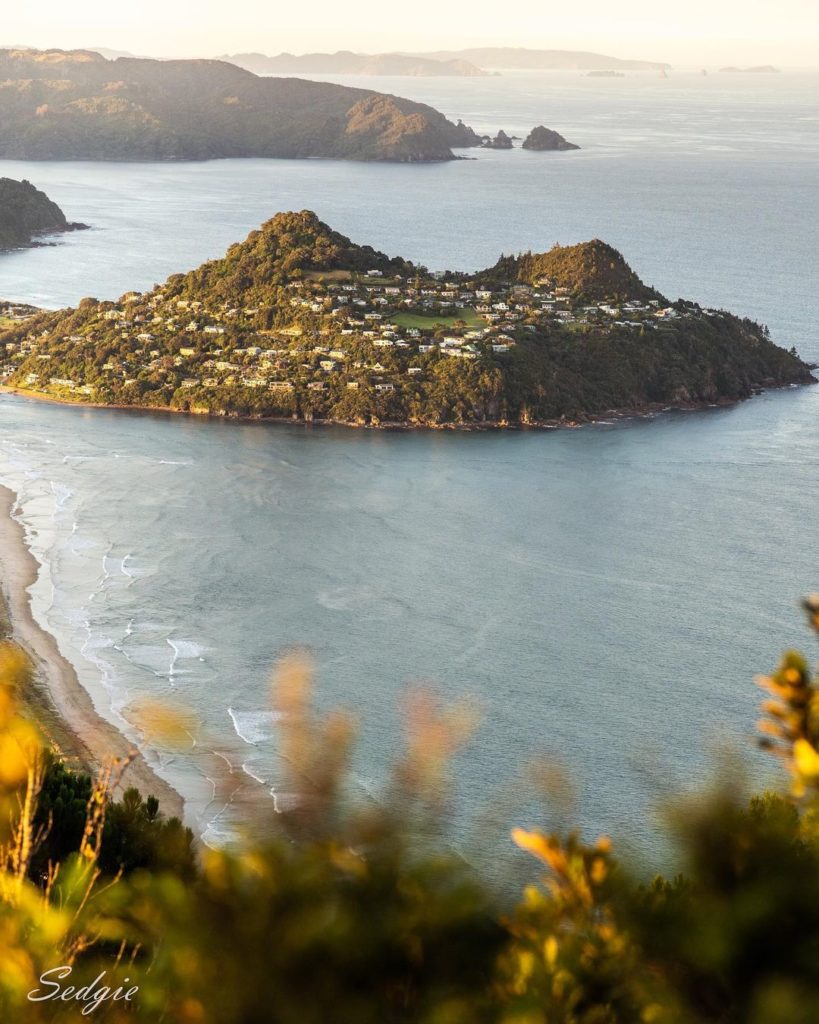 ---
Must-Embrace Experiences on Your Coromandel Road Trip:
Experience the Pahi Coast Walk: A new addition to our offering is the highly popular 3-day privately catered walking tour over a large coastal farm on the Northern tip. Book in advance to avoid disappointment at www.pahicoastalwalk.co.nz.

Pahi Walkway – Photo: Instagram @pahicoastalwalk

Cruise to Cathedral Cove: Experience the awe-inspiring Cathedral Cove from a different perspective – a boat cruise. Witness the majestic rock formations and azure waters as you approach this natural wonder. This is currently the only access method – but a few operators can get you there – book here.

Cathedral Cove by Boat – Photograph: Instagram @cathedralcovejet

Hot Water Beach Geothermal Oasis: Dig your own thermal pool at Hot Water Beach during low tide and immerse yourself in the soothing geothermal waters – a truly unique and therapeutic experience. We recommend staying at the fantastic Hot Water Beach TOP 10 Holiday Park to experience the hot water under the stars (and glow worms!).

Hot Water Beach under the stars – Instagram: @theartofnight

Scenic Coromandel Loop Drive: Traverse the stunning Coromandel Loop, a picturesque drive that unveils panoramic vistas, dense forests, and charming towns, offering you an authentic taste of Coromandel. Start in Thames, up to Coromandel, over to Whitianga, down to Whangamata finishing in Waihi. The Coromandel have created a great roadtrip map.

The Manaia Lookout, looking north up the tip of the peninsula – Photo: Instagram @nz_by_andy

The Waterworks: For over 40 years young and old have enjoyed the fantastic adventure within the Waterworks. With over 70 attractions to play on, interact with or look at; many of these are created from recycled materials and powered only by water. Prepare to get a little wet.

Water powered fun Photo: @thewaterworkscoromandel

Culinary Delights: Savor the region's culinary gems, including freshly caught seafood. From succulent green-lipped mussels to mouthwatering fish and chips, Coromandel's flavors are a delightful exploration in themselves.

The Wharf FIsh'n'Chips in Thames – Instagram: @foodfinityyy

Experience the charm of Driving Creek: Started in 1975, experience New Zealand's only narrow-gauge mountain railway journey climbing through regenerating native Kauri forest up to Coromandel's "Eyefull Tower". Adventure junkies can even now catch the train half way up the hill, and then zipline back down. Or get creative with their pottery classes. Driving Creek has it all located in Coromandel town.

Show off your Ziplining skills at Driving Creek Zipline : Photo @sharniworsop

Kauri Forest Immersion: Embark on an enchanting journey through ancient Kauri forests, where towering trees and magical trails create a serene environment for hikers and nature enthusiasts.

The Waiau Kauri Tree Grove on the 309 Road – Photo Instagram @estherislost
---
Coromandel is more than a travel destination; it's a testament to resilience, an embodiment of beauty, and a warm welcome to all who seek its treasures. Despite the occasional media misconceptions, this coastal paradise stands strong, open for business, and ready to unveil its wonders. As you embark on your Coromandel road trip, the vibrant towns, breathtaking landscapes, and invigorating experiences will paint a vivid picture of a region that remains as inviting as ever. Set aside the media noise, pack your bags, and venture into the embrace of Coromandel's open arms – an exploration that promises memories to last a lifetime.